Monday morning, the start of a calm week … you would wish! Or at least I would have wished for a productive but still calm Monday. But nope, that's not what is happening right now. The perfect description of this Monday would literally be "Hell breaks loose and the world goes even crazier". And one of the reasons is that I needed to make one hell of a big decision. So for you to understand what exactly happened this Monday I need to go back in time a bit.
Coronavirus and the first effects
For a couple of days now, the effects of the Coronavirus aka COVID-2019 are getting worse every single day. On the 10th of March 2020, all employees of the Vienna University of Technology received an email that mentioned that from the 11th of March there will be no more lectures held at the University. The goal should be to bring most of the lectures and their content online and to make it possible for teachers and students to go on with their studies. The main platform for that would be TUWEL, the Universities main e-learning platform. In the email, our headmaster mentioned that this measure will apply at least until the 16th of April. So many of you may think, well that is cool. But what you may not know is that my department is responsible for TUWEL (TU Wien E-Learning). And although we have been thinking of how to get more lecturers to take the step and to join the online learning movement, we never would have wished for it to happen within ONE SINGLE DAY.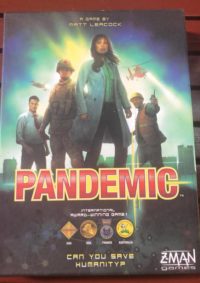 Workload went through the roof
So basically after this email, the workload of my whole department went through the roof and since the day we received this email until now we have been basically working 24/7. Trying to coordinate the switch from presence learning to online learning. Figuring out what kind of resources we need to be able to withhold the new load of users. Creating tutorials, videos, and instructions on demand. Being as transparent to our teachers, students, and employees as possible. And communicating with all necessary entities at the University. And for me managing all of those things with a 6h time difference working from abroad was one additional challenge on top. Especially spending half of the day in one of the Skype booths at KoHub.
I have to thank James, the owner of KoHub for providing KoHubbers with 5 different Skype rooms. But it was a challenge to book slots during the day in one and the same booth. I basically ended up moving every 1,5h with my laptop topped with my notes and my iPhone and the AirPods case in one hand, and my two cups of coffee — no judging — and Almond milk and honey in the other. I also wouldn't have survived those long meetings without being able to order my delicious Coconut Latte!
The thing with the ordering system is that you can order food and drinks and — thank God — coffee via the online booking system. And they even bring you your drinks and food to wherever you are located at that time. That is freaking amazing. The only exceptions are the Skype rooms 😉 And I get it! If you eat your Panang Curry n the tiny Skype room I pity the person who has the slot after you! But at least coffee should be allowed while you have your 15th meeting in a row 😉 And that is where I have to say a big ขอขอบคุณ to Sara, Laura, and the amazing stuff at KoHub. It wasn't once or twice that I have ordered my Coconut Latte to the Study — my home base at KoHub — and totally forgot about it. But wait, what is that? A knock on my door? Shit did I miss the "I have to switch Skype rooms" point again?! No, wait, it is Sara who is delivering the forgotten Coconut Latte from the study directly to my Skype room! And she was not alone. Laura provided me with her charger and at some point also the ladies from the staff noticed that I basically moved in in the Skye rooms 😉
So once again thank you for providing me with my caffeine, for taking care of my hydration and for watching out for my power 😉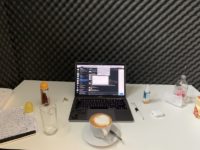 No news, just work
Because of switching all lectures at the Vienna University of Technology to distance learning and having to master this new challenge, I basically had no time at all to deal with the current situation with the Coronavirus in Austria. I was hearing some stuff from friends, just a few messages from my family and had a lot of discussions from KoHubbers. But honestly, although I have been working like crazy it was still surreal what was happening in Europe.
On Lanta life seemed pretty normal. Business as usual. I was still working out in the mornings or going for a swim in the pool at Lanta Sport Resort. Enjoying lunch with fellow KoHubbers at one of the great restaurants on Koh Lanta was still on the menu. I was still joining gaming nights, KoHub Quizzes and other communal events. Going for a massage or just hitting the beach was one of the main things to do.
But then on Monday the 16th of March more and more people started to cancel their accommodations, rebook their flights, and leave Koh Lanta. That made us all think a bit harder about what was happening. We started discussing our possibilities and chances of staying longer even with expiring visas and expiring insurances. We talked about our options to go home and also about where home is.
Family What's App call – a big decision
After all the talk with friends and KoHubbers, I started to freak out. Just a tiny little bit. Actually, before that, I even have been thinking of postponing my flight and staying longer on Koh Lanta than planned. But now my mind was changing decisions every minute. So I was pretty happy when my sister suggested a family call.
Normally you would assume that talking to your family in an unusual situation like that should calm you down. Well, I have to commit that for me it had the opposite effect. After listening to my sister and my father for at least 15 min, without them giving me the chance to say one thing, we finished the call with an argument. Not exactly what I needed at this moment. But it made me think a bit more about my situation.
I started thinking about what I would feel like being stuck on Koh Lanta for the next few months. And honestly, it wasn't a bad feeling at all! I mean, if you want to be stuck somewhere on this planet for me it would be Koh Lanta. Especially with all the amazing people there. Having to share the apartment at Lanta Sport Resort for a couple more months with Sara would be everything I could wish for. Having to spend some more days at the beach with my girls! Amazing! Going for Thai food for lunch with fellow KoHubbers, oh what a pity! But, and yes, there is a big BUT. Being stuck on Koh Lanta without having insurance and maybe having an issue with my visa could become a huge problem.
Austria or Poland — on which plane would I be on?
And also the issue with who would be responsible for getting me back home in a state of emergency kind of situation was a thing that crossed my mind. The reason for that is that I have a polish passport but live in Austria. And normally I would have thought that for sure Austria would be the country who would like to get their inhabitants safely back home. But after trying to fill out the form for emergency returns recommended by the Austrian government, I noticed that they don't really give a f… about my safety. After three people have told me to fill out the emergency form from the Federal Ministry in Austria, I gave in. After giving them all the information and selecting "0" in the field "Who are you traveling with" I clicked continue and then it hit me! They really don't give a f… about me and my safe homecoming. Written in big red letters on top of the page was the following:

So basically they only care about my safety when I travel with at least one Austrian person! WTF?!?! Haven't I been a good girl? Didn't I go to school? Haven't I finished Highschool? Didn't I study Software Engineering in Vienna? I have two diplomas! Work for the Vienna University of Technology for 13 years now. But no mam, that is not enough. You have to bring at least one Austrian person with you, to be able to register, and I am only talking about the possibility to even register for a case of emergency. Well, you probably understand that this made my f….. day even worse!
Topping up my Skype credit – Making a big decision
So after having a discouraging call with my family and the subtle notice from the Austrian government that they don't give a damn about my safety, I decided to get some more details from the Austrian embassy and a couple of other departments, that where listed as the places to call.
Phone call with "Bürgerservice"
Long story short: they are pretty sure that I would be able to enter Austria even after a lockdown. But … is a "pretty sure" good enough? They also mentioned that it would be wise to get the earliest flight back home. Hmmm, not really some new information here.
Phone Call with Austrian Airlines
After literally spending 90 minutes waiting for someone to pick up while listening to Viennese waltz, I finally got through to someone from Austrian Airlines. And yes, I was jumping around and doing my "Yes finally someone wants to talk to me" dance. Call me crazy but you have to celebrate also the small victories 😉
After getting through I explained the cute guy on the phone what my current situation was. Flight booked for the 1st of April, wanting (or not) to go back home as soon as possible and trying to figure out what the latest but still safe flight would be. I have no clue how I ended up having all of the options, but the Austrian Airlines employee managed to secure all the flights for me. And by all the flights I mean ALL OF THEM. After the call, I had confirmed bookings for a flight on the 1st of April — my origin flight back home. I, in addition, had a flight booked for 500 € on the 18th of March and another one for 80 € on the 20th of March. He mentioned that I should decide fast because at some point they would just take away those bookings. But still, at least I had a couple of hours to think about which one I should book.
2nd Phone Call with Austrian Airlines – a big decision
I was debating with my inner self and trying to figure out, what the best solution could look like:
flying back on the 18th of March would mean having two days less on Lanta. And I was already freaking out that I had to leave way ahead of time. It would also cost me 500 € (in the end it turned out to be 600 €) on top of what I have already paid. But I would leave in two days. And the chance that the flight would get canceled would be definitely lower than the one on Friday.
flying back on the 2oth of March would give me 2 more days on Koh Lanta and the possibility for a better goodbye and some more time with my friends. It would cost me 420 € less. But the chance of flights being canceled would probably grow with every single day.
Staying until the 1st of April and just taking a risk.
After another brainstorming session with Sara and some more inner discussion, I decided to play it safe. I called Austrian Airlines once again, listening to some Viennese waltz — come on there has to be some other music! — and booked my flight back home:
Wednesday, 18th of March 7:40 p.m. from Krabi to Bangkok and 11:55 p.m. from Bangkok to Vienna.

End of a shitty day and still feeling lucky
And although Monday has been a shitty day so far because of crazy family call, stress at work, neck pain, nausea and dizziness as a consequence of my Tuk Tuk accident — long and bumpy story, super expensive flight rebooking, I also had a moment of feeling super lucky. Just a couple of hours after I have confirmed my booking for Wednesday, Austrian Airlines announced that the last flight that will be heading from Thailand to Austria would be Wednesday, the 18th of March. *whoopwhoop* Lost 500 € but at least I will, hopefully, at some point end up in Vienna. Maybe!
Another reason why I am one lucky girl is that I was able to spend the evening with beloved ones just chilling and trying to get my mind distracted. Thank you Sara, Laura, and Collie for being such a great distraction!
Let's see what Tuesday will bring … to be continued