Whatever you think you'll need on a 80 day digital nomad trip, believe me when I say: "No, you don't need all of it". This at least is true for at least 80 % of the things you have on mind, while making your mental checklist. Check out what packing mistakes for digital nomads we made on our first longterm trip. Maybe you will be able to avoid at least some of them on your next trip.
To begin with listing my packing mistakes I just want to clarify that this was my first time packing for a longer trip than 2 weeks. In total we've been on the road for 80 days. Out of these 80 days we stayed for 2 months on Koh Lanta and did work at the co-working space KoHub. In between we've been on a 4 day city trip to Kuala Lumpur. After those two months we travelled further on to Bali for ~2 weeks and finalised our 80 day trip with a 6-days stay in Singapore.
So just to clarify: we knew it wouldn't be a really fancy trip with no Opera visits or fancy dinners. But still, a girl wants to look pretty 🙂
#1 Packing Mistakes for Digital Nomads — Leave Your Black Clothes Behind
If you plan to stay on an island try to avoid black clothes. There are several reasons why you shouldn't pack anything black. The two most important for me have been:
it's hot and when you are wearing black it seems to be even hotter
according to some people I met during our trip mosquitos do like the color black
It seems that also concerning mosquitos there are — as with all topics you can discuss — different opinions on that topic as well. Joseph M. Conlon, a retired U.S. Navy entomologist and a technical adviser to the American Mosquito Control Association, concludes in the CNN Online Article "What makes me so tasty? 5 myths about mosquito bites" that Mosquitos don't appeal either to dark colours more than to any other colours. Nor are they attracted to specific blood types than to others. On the other hand you can find a lot of articles ("10 Ways to to Guarantee You'll Get Mosquito Bites", by Debbie Hadley) and posts about how to assure that you get bitten by a Mosquito. Including the fact that you should wear black, if you want to make new mosquito friends.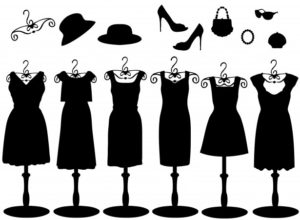 #2 Packing Mistakes for Digital Nomads — Exchange Your Jeans With A Lighter Version
If you are going by plane chances are that you will wear long trousers on board, just to avoid the freezing air-con air. Believe me when I say — this one pair of long trousers is more than enough to get you through any tropical country. It most likely will never ever get so cold that you will need long trousers. And if hell freezes and you will get cold, one pair is more than enough.
I had my jeans with me (wearing them while on the plane, because in Austria it was winter when we were leaving), a second pair of khaki trousers and my trekking trousers. So what I would do next time is wear probably lighter trousers in the plane, leave my jeans behind and definitely take my trekking trousers with me. I would recommend to buy a good pair of trekking trousers where you can zip off the legs and magically get trekking shorts in no time. This comes not only in handy when it is really hot, but also when you want to visit some temples or other spiritual buildings. Just zip on your legs and you are good to enter and being respectful with very little effort.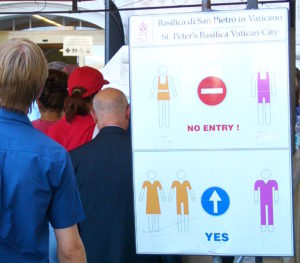 #3 Packing Mistakes for Digital Nomads — Your Prom Dress Can Stay Where It Is
I'm not sure what I was thinking while I was packing 5 different dresses and 1 black skirt. But I can tell you one thing: I have worn only one of those dresses during the entire time. During our first weekend on Koh Lanta I bought a really cute dress on a typical market for 120 TBH = 3 €. It is a nice, light dress which ended up to be my favourite "going-out-for-dinner" clothing during our remaining trip. Still 76 days to go and I already have abandoned 4 of my clothes I brought with me.
So if you don't plan any fancy activities, you don't need to take your prom dress with you.
#4 Packing Mistakes for Digital Nomads — 3 towels per person is just too much
Depending on where you are going to stay during your trip, you probably will always be provided with towels. Just to be sure we've packed our camping towels. These are really nice and very convenient items, you should always have with you. They dry really quickly and are extremely small when folded. But the thing is, that in addition to those towels I also packed a big beach towel, that we also took back home with us. And that is something that I would definitely skip for our next longer trip. If you are afraid of not having any towels, the camping towels are much more convenient than any other towels. But if you will end up in the situation that you will really need an additional beach towel, just buy one on site. They will probably cost like almost nothing.
Btw. if you still don't have some good camping towels and you are travelling a lot, you should get some. You can find some good ones in each hiking, traveller or most sports stores.
If you are interested which kind of Traveller Towels we use, you can find them online: Pack Towl – ultralite.
#5 Packing Mistakes for Digital Nomads — More Tank Tops & Less Long Sleeves
What I definitely underestimated was the hot, hot, hot weather. It was so damn hot, that as soon as you stepped out of your air-conditioned room you started sweating — like immediately. So having packed 3 long sleeve shirts in addition to what I was wearing on the plane, was 3 long sleeves too much. I can't really recall if I've ever been wearing those at any point during these 80 days.
The only thing I know is that on Mount Batur on Bali I've been wearing a lot of stuff, but these were only things that I had with me because of the 9 hour flight. So there was definitely no need for additional long sleeve stuff. It would have been handy to have some more tank tops or really light shirts instead.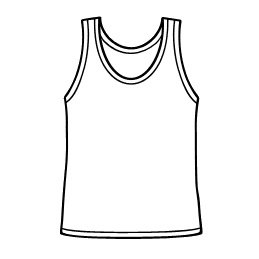 Add-On — My Airplane Clothing
So if you by now have asked yourself what I am wearing on a plane, listen up — here comes the list:
pair of my really comfy jeans
tights (if I think that it will be really cold)
tank-top
long sleeve top
shirt over the long sleeve top
fleece pullover
hoodie
scarf
raining jacket
sneakers
Yes, I know it sounds like a lot of stuff. But after going to Boston in 2013 and landing with a bad cold and having to spend the first 2 days of our holiday in bed, I prefer to be prepared than sorry.
It is kind of obvious that this is an onion layer clothing system. The jacket acts more like a kidney warmer. The hoodie is for the case that my head is getting cold. The scarf and all the rest should be kind of obvious. And as I said, I prefer to being well prepared than freezing for 9 hours with no other option.
Re-Pack Once Again
The conclusion is that whatever you packed for a longterm trip, try to get rid of half of the things. The more you try to avoid the packing mistakes for digital nomads, the more space you will have to bring back home things that will remind you of all the cool places you've visited.